About Us
Your Lowcountry Residential & Commercial Builder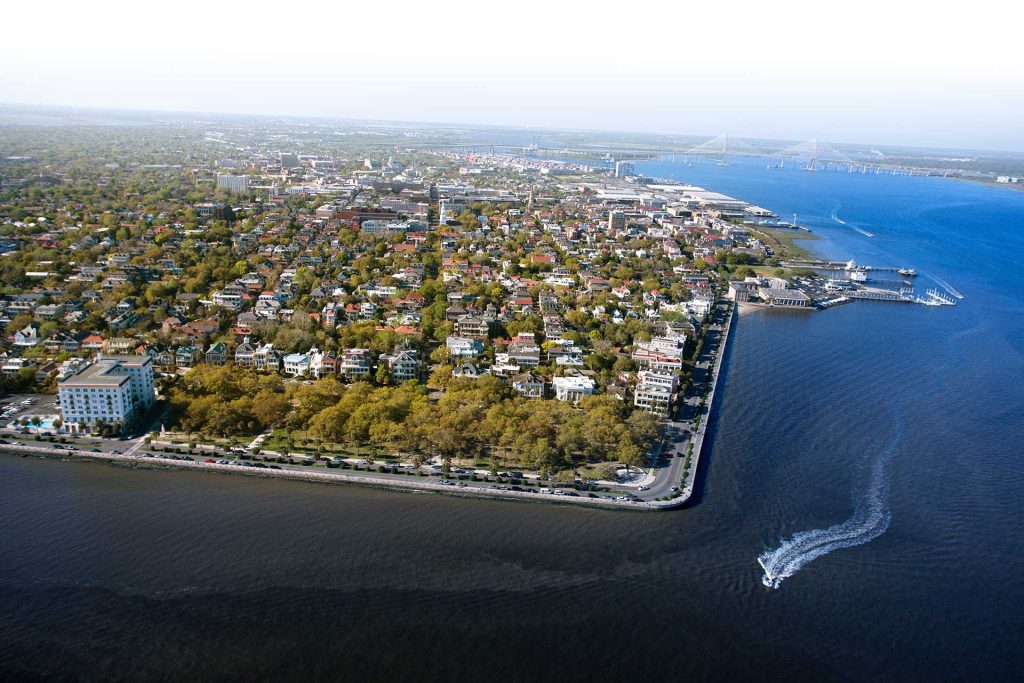 Our Personal Approach
Charleston Landmark Builders' reputation for close personal interaction with their home buyers has won them repeated success and industry accolades and has helped to establish them as a driving force in the continued development of Charleston's suburban and rural home communities. Our mission is to give you the most enjoyable and easy home building experience possible.
Whether you select one of our lots before we break ground, or if you decide to buy one of our homes at any stage of the construction process, we strive to make the home truly yours. We ask the right questions, and we listen to what you have to say.
By combining your input and our experience, we can build your home to fit your lifestyle, dreams, and budget. To ensure that every person involved in building your home shares your vision, we invite you to work personally with our collaborative team that includes our in-house architects, personal realtor, and your home's dedicated project manager.
A Local Focus
Charleston Landmark Builders is a local, family-owned home builder. Charleston is our home too, and we are committed to growing our local economy. Whenever possible, we employee locally, and purchase our materials locally and with an eye toward sustainability.
Our exclusive home designs are drafted from the ground up with consideration for our coastal climate. This allows us to build homes which can withstand the sometimes harsh weather of the Lowcountry, while also incorporating design elements which compliment the natural beauty of the Charleston area. A quick study of our home designs will reveal a subtle nod to the area's architectural history. As a more practical matter, you will find that our homes are designed with thoughtful living spaces meant to fit the nuances of living in our coastal climate.
Our local experience also helps us select the most desirable locations across the Lowcountry to build in. We choose livable neighborhoods which compliment their surroundings and are located in communities which offer a broad range of pleasing amenities in close proximity. Our homes are built in neighborhoods which will preserve value, continuing to protect your investment for years to come.
Value You Deserve
At Charleston Landmark Builders we hold ourselves to a standard which is a cut above the competition. We select materials based on quality, never compromising that quality to get a cheaper price. From the plywood we side our house with, to the engineered wood we use to frame our doorways, we go beyond the minimum accepted standards set by building codes, ensuring that your home is not just "acceptable," but exceptional.
Our homes are strong, enduring, attractive and located in desirable neighborhoods. All of this provides our customers with the peace of mind knowing that their home will remain a safe and enjoyable place to raise a family, and that it will maintain its resell value for years to come.
When we talk about Value, we don't just mean impressive faucets and light fixtures. While those visible features are important to enhance your daily living, the most important "upgrades" take place inside of the walls, where things must be done right the first time.
Our dedication to proper techniques and material selection prevents cracks and warping, water intrusion, premature settling and squeaking floors. We pay extra attention when it comes to important safeguards regarding electrical wiring and plumbing systems ensure that disaster doesn't strike. The value we provide by giving you a well built home is something which can never be upgraded later.
We invite you to schedule a visit to any of our home sites. You will be met with knowledgeable and friendly members of our project management team who would love to take the time to show you how our construction process is superior to our competition.
And it doesn't stop there. Once you've decided to let Charleston Landmark Builders build your family's new home, you are always invited to visit your home site anytime to survey the work underway. While some builders discourage this behavior, we encourage our customers to be as active in the process as they see fit. After all, it is our house we are building, but it is your home.
Our Ongoing Commitment
Charleston Landmark Builders' is your Lowcountry Family Homebuilder. We are family-owned, and family focused. And just like your real family, we are here for our customers not just through the good times, but in those times of need as well. When we create a home for you, we see it as more than the sum of its material parts. Your home is to your family what the body is to the soul; a safe haven to nurture and grow, a place to relax, reflect and enjoy.
Each of our homes includes a One Year Implied Limited Warranty, which is detailed in your closing documents. In addition to this warranty, our ongoing commitment to you is to take ownership over the work we have performed, and to ensure your satisfaction. Once you have purchased a home from us you are never alone.
We realize that every new home is different, and so is every new home buyer. With every new home, there is a lot of information to learn, and we don't expect you to remember it all. You may have trouble using an appliance, or perhaps you want to install a sprinkler system but forgot where your water meter is located. Maybe you wish to install a Jacuzzi and would like to know where your plumbing pipes are located. What ever your concern, we want you to feel comfortable reaching out to us.